The garden is thriving, please excuse the grass, we have gotten tired of pulling it out and now Gene has started mowing it now in desperation.
tomatoes: we have 6 big variety and 6 cherry toms


Beets: for Gene not me!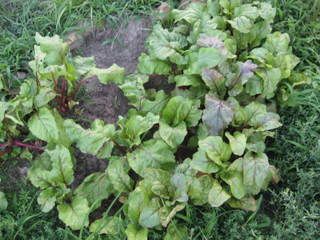 A sideways view of the row of carrots


Zach's watermelon here's hoping it actually produces!


Peppers: 6 bell peppers, 6 japs


Corn cause man the price is going up and I am going to try to freeze some for later


We have about 8 assorted yellow squash and zucchini plants


Pumpkin, again like the watermelon we are hoping we get at least one!


And no pic for the 3 butternut squash plants I planted, I am hoping to get at least 5 of them for winter dinners.
I am picking the first zucchini tomorrow or sunday cause its growing about 2 inches a night!