Well we ended making the rest of the ravioli last night as we ran out of dough.
The pumpkin ravioli turned out great and sooo delish! Here are some pics:


Our first pumpkin that we grew is what we made the raviolis with.


Cut it up and steamed with the veggie steamer basket for about 40 minutes, so the skin could be removed.


After it was cooled and peeled I blended it with a small container of ricotta cheese, salt, pepper, and nutmeg.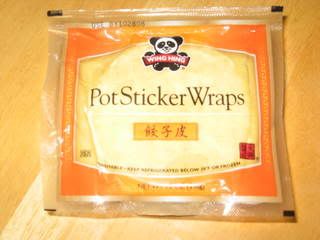 Instead of making my dough I cheated and used these potsticker wraps, you can use wonton wrappers or flour eggroll wrappers too.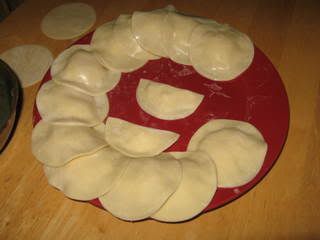 I moisten the wrapper edges with water and place about a tablespoon of filling in each wrapper, then I top with another wrapper and seal all around so filling does not come out.


Boil in salted water for 3-5 minutes. Then place in sage butter. I made the sage butter by putting a stick of butter in a pan and warming it with about a tablespoon of dried sage, and warming until bitter was melted and I could smell the sage.
Remove them from the butter and plate them, sprinkle with parmesan cheese and serve!


They should be served with a green, we ate brussell sprouts with ours. OH what a treat, these were better than any food we have eaten in a long time!