Whew..been awhile since I uploaded some pics.


Blueberry Jam..its delish and I expect to sell out soon.


carrots fresh picked this morning..brr were my hands cold from picking these.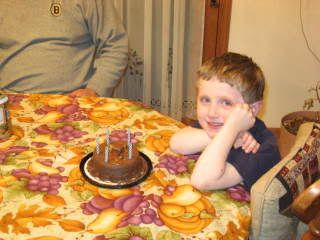 My baby turns five, taken at my mom's.


Zach's trip to the cereal bar. That bowl contains Reeses puffs, reeses pieces and chocolate milk...ughhh sweet overload.


Maria and her son D at Zach's party. I love yah Maria!


Tye Dyeing at Zach's party..our wash cloths turned out great!